Introducing BABs Wine Club through Table22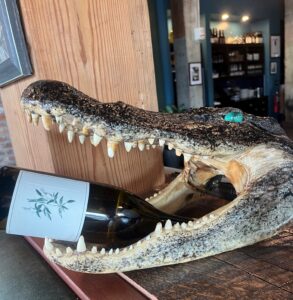 The BABs Wine club is curated by owner Larry Miller, who sources the selections for maximum bang for your buck at any level of the club you choose! You will also enjoy a monthly rotation of delicious treats from our kitchen.
What You'll Get:
A monthly deep dive into our favorite producers, grapes, and regions. Each month you'll enjoy a selection of hand-selected wines from Bywater American Bistro, as well as accompanying educational content, tasting notes, and backstory about the wines, vineyards, and producers behind the month's selections.
A month's list of featured wines may include:
Bottles from regions that are less represented in our market

Bottles that are made in nontraditional/adventurous manners

Special selections that only we are able to access 
Bywater American Bistro is an American neighborhood restaurant. To us, it's a place you come because you're already friends of ours, or you soon will be. A casual energetic place with yummy food, authentic hospitality, great libations and friendly faces.
We're cooking ingredient driven food where inspiration comes from our personal experiences or one of the many cultures represented in our area, past and present. Our cooking is also inspired by small local farms, using ingredients that are seasonal and raised or caught with care.
New Orleans is our home. It's a place with an amazing sense of community, where we've created meaningful relationships and met some extraordinary people along the way. We're excited to continue learning new things about the region and the people, like us, who call it home.